WORKSHOPS:
Rick will share his 30+ years of experience and reveal insights and techniques learned throughout his career. A resident of beautiful Steamboat Springs, Colorado, Rick lives about 30 minutes outside of Steamboat at Creek Ranch, a ranch preservation community encompassing 2700 acres of land. There are foothills and pastures, 3 lakes and 3 miles of a beautiful trout stream-all in a valley that is graced by amazing morning light and incredible sunsets the likes of which will amaze you. There is a 3000 sq ft ranch headquarters which will serve as the meeting place for meals and editing. (The headquarters is also offered as a lodging option for participants. See link below.)
The workshops will cover the entire creative process, including tips and instruction on location, perspective, composition, shooting, editing and post production work using Lightroom 5. Rick will meet with you individually to discuss the equipment you brought to the workshop whether it's an iPhone or professional gear. Click on the Workshop Information link below for specifics on Dates, Itinerary and Gear To Bring. Please note that the workshop fee does not include accommodations or transportation. Meals that are included in the workshop fee are indicated on the Itinerary.
Rick also offers tutoring for individuals or small groups and will custom tailor a program for those interested. Please contact him for more information.
Photography Usage:
Meoli Out West photography workshops are educational courses intended for amateur to advanced photographers to enhance photographic skills and gain valuable experience. Knowledge gained at these workshops can be applied to everyday photography and also used to fine tune professional talent. The images taken during the workshop cannot be sold as stock photography or as any form of commercial work, i.e., advertising, corporate, magazine publications, etc. Participants are encouraged to share images with family and friends and create personal use notecards, post cards, photo books and calendars. Participants may also create gallery artwork with the images taken at the workshops. All of the above can be done as long as those items are not sold to a third party seller.
Meoli Out West LLC does not obtain or keep on file model releases for workshop participants. All models are paid privately by Rick Meoli. It is not required, but it is customary in workshops of this nature to tip the models $20 - $50 depending on the length of the shoot. It is a much appreciated gesture!
Location:
Creek Ranch - www.creekranch.com
Steamboat Springs - www.steamboat.com
​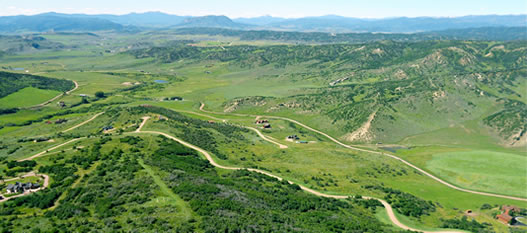 Creek Ranch is nestled in its own valley only 12 miles or 30 minutes from Steamboat Springs, Oak Creek, Hayden and the Yampa Valley Regional Airport.
​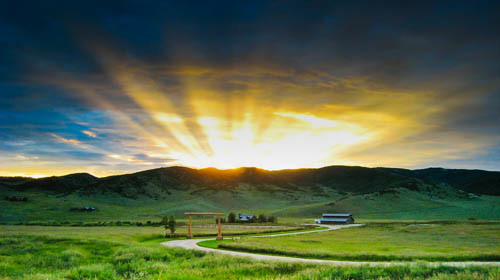 The headquarters area is the center of activity for community meetings and activities.
​

The ranch headquarters is where we gather, have meals and do post digital work. The lower level where guests can stay, has a family room and 2 bedroom suites each with a full bath.